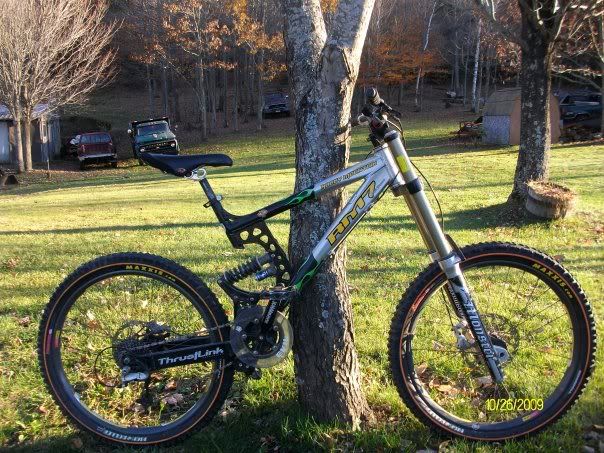 It's that time of year. The time when most bicycle shops are in full swing trying to sell as much shit as they possibly can before cooler temperatures shut things down again in Autumn. A time when  you would think that the cycling industry as a whole would be doing everything possible to support independent bicycle dealers so they can survive and in turn, the sport/industry can grow.
Instead of helping dealers, the manufactures trip them up by having dilapidated inventories and leaking out info about the next best thing to be coming down the pipe. So just when bike shops think they might be able to make a dollar, the suppliers of their products bight them in the ass. Of course, they do this by introducing next years product in the middle of the season. Once the public sees next years product, they don't want this years product and if they do, they want it at a discount. 
Luckily for me, I live where it's hotter than hell stuck in a witches bra and this is kind of our in between season. Lots of roadies out in the morning, but the tourists aren't around and people are looking to the mountains for cooler weather.
This time of the year, thanks to all the product releases, happens to be a great time to poke fun at all the bull shit marketing coming down the pipe. So here we go…
Speaking of marketing, how sick are you of the catch phrase, "Laterally stiff but vertically compliant?" Well I think it's been replaced. It may be a bit soon to say it's dead but the newest catch phrase is, "Stiffer, lighter, more aero." Trust me you will hear this at least 4,536,738,987 times before the actual advent of the 2013 year, but it will be used referring to 2013 product.
Such as the new Madone. Which now means that any 2012 Madone should be marked down. So hurry and get to your local Trek dealer to get one.
Trickle down? What is the Reagonomics…
Also be prepared to see pretty much everyone release a carbon downhill bike. Irregardless of whether the design is solid, or if it is even something you can stand to look at, the carbon downhill bike will be the flagship marketing piece for 2013.
I've been in this man's army for quite some time now, and I've never heard of this brand. My first thoughts on seeing this frame were that they had copied the old Rocky Mountain RM7. A bike I owned for a short 4 months, of that time it spent more time without a shock than with due to it always being broken. This was back in 2002. At that same time, you may recall that every full suspension bike had adjustable travel, bb heights, head angles and nobody used them and they went away, much like the RM7 design.
Luckily, Morpheus has brought them all back for us in this hideous carbon downhill bike. If for some reason you want one, they'll cost you $3300.
They didn't even have the decency to spec it with Shimano.
Speaking of the Japanese God of Cycling and trickling things down, the XT Shadow + derailleur has, as I am told the kids are saying today, dropped.
OK, I saved that one for last so I could end on a positive note. It's no secret that I like Shimano's stuff and this does not disappoint. Can't wait to see the SLX version.
I wonder if it's lighter, stiffer and more aero…
Out.